Angelini says that while the market is in flux, dumping the fund's holdings isn't an option. "Overall, our exposure to international equities has been reduced as we believe Australia will be fairly insulated from a global recession, while the US and Europe will be under more pressure. of rising inflation, the sectors that have proven to be outperformers are infrastructure investments and value, hence our allocation.
His fund's holdings echo SMSF admin SuperConcepts' latest SMSF Investment Patterns Survey. His figures show that 40% of SMSF holdings are in equities, compared to 28.5% of APRA-regulated super funds. SMSFs are also less invested in international equities at 16.4% of holdings compared to other super funds, which have 27% of their funds in this asset class.
Drew Meredith, a partner at financial advisory firm Wattle Partners, says his SMSF clients are focused on owning quality assets, including infrastructure, property and stocks that generate cash flow, earnings and a certain level of of growth.
"This year has exposed concept companies and those that lose money solely in the pursuit of market share. Although they should eventually recover, chances are that many companies simply do not exist. or are acquired before the market turns.
"Given the challenging environment, we have ensured that any businesses or assets that are highly leveraged or dependent on raising additional capital over the next 12 months are removed from the portfolio. We have also exited a number of dynamic investments which have been cyclical winners due to the war in Ukraine, whether in the form of materials, energy or foodstuffs.
It's business as usual for Lane Financial's long-term SMSF clients, who have been investing for the long term before the current inflation and interest rate environment. But it's a slightly different story for new investors.
"We use fund managers who manage inflation risk well. But we tread carefully for new entrants to the market, or those who have recently sold property inside an SMSF or received an inheritance," says senior financial adviser Morgan Collins.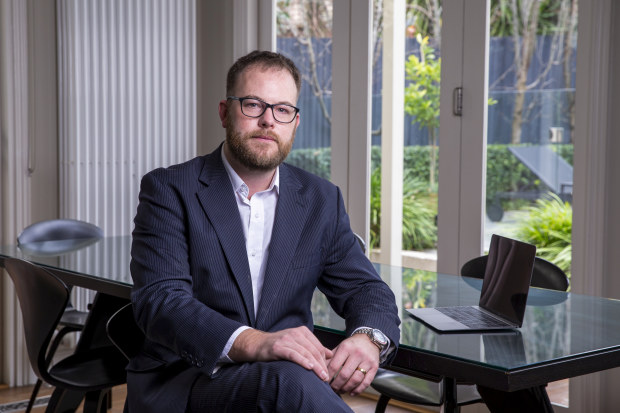 For example, Collins may recommend using annuities instead of fixed-interest assets, which means giving up some inflation return to get a guaranteed capital return for the next 12 months.
"Most of our investors are individuals, so they are quite sensitive to market declines. With equities, real estate and infrastructure, it's business as usual, knowing that there is more risk than usual there. We may use term deposits if the time horizon is greater than 12 months.
Damian Liddell, independent financial adviser at Contrarian Group Financial Planning, says his SMSF clients are also more interested in term deposits than they have been in many years.
"The big four banks offer pretty lousy interest rates for term deposits. But you can get a better return from second-tier banks. And we now have good technology to facilitate the management of term deposits.
Buyer's or seller's market?
The consensus among SMSF members and their advisors is that this is a buyer's market, as long as members have a long-term investment horizon. Angelini says: "Our fund has an investment horizon of 10 to 20 years, so time is on our side.
Meredith says whether it's a buyer's or seller's market depends on your view of the outlook, confidence and investment timing.
"The market routinely extrapolates short-term events into the foreseeable future, including energy prices, rate hikes, inflation impacts or residential real estate weakness. The key for buyers is to examine the consensus that has been built and apply a three to five year view to determine if this is likely to hold, if not, investment opportunities will arise, but will also require lots of patience as volatility may continue as economic and market reports remain mixed.
Collins says it's a buyer's or seller's market depends on your perspective. "A higher cash rate will make capital more efficient and drive out some of the poor players. We can adjust portfolio holdings as long as rates don't move too fast. Some good companies still offer value; the crash doesn't has not yet been large enough to make it a flat buyer's market Active management at this stage is essential.
Impact of interest rates
The rate hikes are good news for cash-laden portfolios and for investors who rely on interest payments from fixed-rate assets. But, rate increases make investments remunerated with a variable rate less valuable because the return on the asset increases.
Meredith says her SMSF member customers are mostly retirees and wealthy, so interest rate hikes have been a net positive for portfolios.
You can get a better return from second-tier banks. And we now have good technology to facilitate the management of term deposits.

— Damian Liddell, Contrarian Group Financial Planning
"The conservative approach we take to portfolio construction means that clients have not been exposed to the worst of the sell-off in government bonds, credit and high-growth equities and have not not lose significant capital in 2022. Recent rate hikes make many low-risk assets such as term deposits and government bonds now investable.
Meredith says: "While we may see more interest rate hikes, these assets can once again provide ballast to portfolios and now represent a rare hedge against the growing threat of recession.
Conversely, Collins notes that rapidly changing rates have a negative effect on all assets except cash. "The important thing now is not to give in to temptation and sell everything. This is the time to have a diversified portfolio of quality assets, minimizing the downside and investing when the market bottoms out, which is always impossible to predict, as it is always ahead of sentiment.
Sequencing risk concerns are growing
Sequencing risk – which is the risk that the value of a portfolio will drop significantly as a fund member approaches retirement, reducing the ability to rebuild the portfolio over time – is a real and present threat when the markets are volatile as they are now. This is something that can easily keep SMSF members awake at night.
Meredith says having a truly diversified portfolio is the best way to manage sequencing risk. "Ensure that equity allocations are considered in the context of the economic inputs driving them and that influences such as duration risk are understood and controlled. The underestimated duration risk of high growth stocks has been at the heart of 2022's weak returns for many investors."
He says the secret to avoiding the risk of sequencing, especially for retirees or those in the decumulation phase, is to limit the scope or size of the samples. "The real risk of sequencing is when you're forced to sell assets to fund your expenses when values ​​are severely depressed."
Collins agrees that sequencing risk should be considered at this point in the cycle. "So far, the drawdown has not been large enough to present a major problem. For customers entering the market, we are very cautious and postpone investments or use the cost averaging. We also use cash to retain retiree income so that their market-linked investments can recover if needed.
Dollar cost averaging is a popular method for managing sequencing risk. It is an investment strategy in which investors regularly contribute to their fund and buy assets. This equalizes the effect of buying at the top or bottom of the market.
Liddell says, "I always stress the risk of sequencing. The purchase average is important for new customers or people who receive an inheritance. Protecting the downside is vital for these investors and so I have many conversations about giving up some of the upside in exchange for limiting the downside through funds using options or futures. Most people just want a modest 5-6% return and this approach really fits that brief.